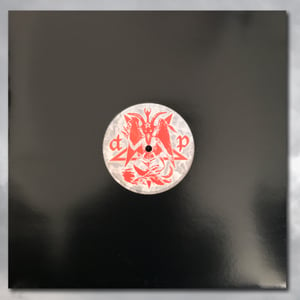 £

7.99
The Don Gorgon is here!
The nights are drawing in once again, so it's time for Demonic Possession to return with their 6th instalment of terror and pain, masquerading in the form of darkside hardcore vinyl!
Head Minion 'FX' once again had his soul consumed and delivers 'Medusa' - featuring lashings of breaks and trademark Demonic Possession rollercoaster bass, layered with vicious horror stabs and the wail of the mythical Gorgon to turn any dance-floor naysayers to stone!
'Diabolical' (aka the Demonic Donkey track!) is on the flip; a much requested Demonic Possession classic that is finally making its way to full vinyl release - complete with screaming synth lines, b-grade horror film samples, and oldskool breaks to rattle your bones!
Bag this 12" today – IT'S TIME TO GET POSSESSED!!
Every order ships with FREE Demonic Possession stickers, while stocks last!
Please be sure to select the correct shipping option when checking out.