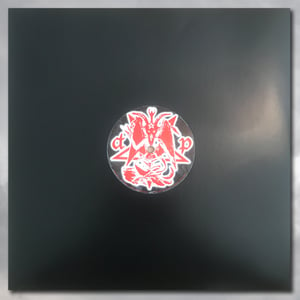 £

7.99
Two more deadly darkside cuts from Head Minion, FX!
'Marked' is laced with Jamaican voodoo samples from the classic 90's flick 'Marked For Death' - a film that played a big part in spawning the darkside genre itself - and is guaranteed to rip a portal to the spirit-world on any dance floor you point it at!
Flip over for 'Bobby!' and you will find there is a new troubled teen in town! Our favourite filthy Demonic Possession amens, sine wave bass, a misty-eyed pad section, and horrified vocal shouts create a modern take on those Scottie/Johnny/Ricky classics!
Bag this 12" today – IT'S TIME TO GET POSSESSED!!
Every order ships with FREE Demonic Possession stickers, while stocks last!
Please be sure to select the correct shipping option when checking out.