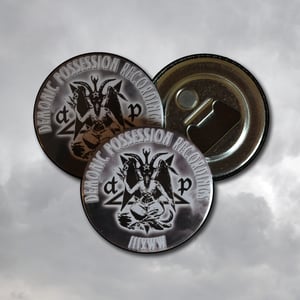 £

2.49
Like beer?
Like darkside?
Then look no further!
These exclusive limited edition Demonic Possession bottle openers come with a unique feature - they are magnetic! This makes them ideal for sticking precisely where you need them the most this summer - on your fridge!
Free postage when ordered with any 12" records or slipmats!
£1.50 shipping to all locations on their own.