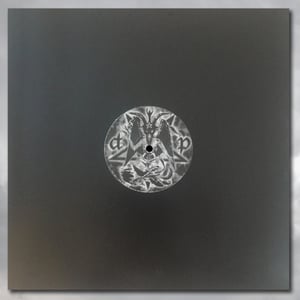 £

7.99
Two more deadly darkside cuts from Demonic Possession's Head Minion, FX!
Volume 8 opens with 'The Time of the Demon' - a brutal amen slugfest with wailing choirs, 90's horror-movie vocal hooks and a relentless, droning 40hz b-line, designed to rupture your very soul!
Flip over to accept your invitation to 'Some Place Dark' where twisted synths ooze their way over classic jungle breaks and punchy, warping bass hits ...what are you worried about? ...you're not gonna die!
Bag this 12" today – IT'S TIME TO GET POSSESSED!!
Every order ships with FREE Demonic Possession stickers, while stocks last!
Please be sure to select the correct shipping option when checking out.